Book Review: Island Fog by John Vanderslice
Island Fog
By: John Vanderslice
288 pages
Genre: Fiction/Short Stories
Publisher: Lavender Ink Press, 2014
Book Source: Author in exchange for an honest review
Island Fog is a collection of short stories set on Nantucket spanning 1795-2005. Each of the stories are connected by geography and theme.
An interesting blend of short stories, I enjoyed visiting Nantucket through different centuries and enjoyed the historical aspect of the book. So, I'm giving it...
About the author:
John teaches in the MFA program at the University of Central Arkansas, in Conway (about 30 miles north of Little Rock). His
fiction, poetry, and essays have appeared in
Seattle Review
,
Laurel Review
,
Sou'wester
,
Crazyhorse
,
Southern Humanities Review
,
1966
,
Exquisite Corpse
, and dozens of other journals.
He has also published short stories in several fiction anthologies, including
Appalachian Voice, Redacted Story
,
Chick for a Day
,
The Best of the First Line: Editors Picks 2002-2006
, and
Tartts: Incisive Fiction from Emerging Writers
.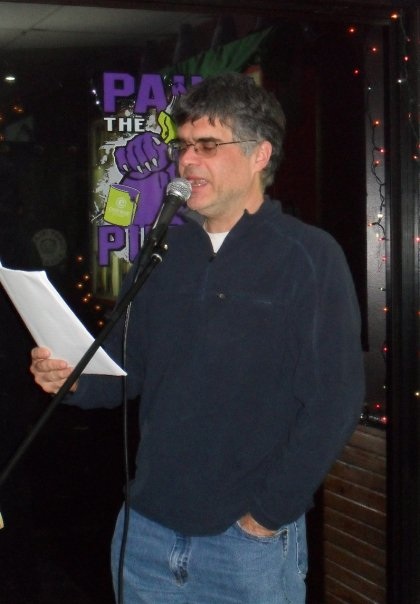 Author websites:
Payperazzi
Creating Van Gogh
Buy it here:
Amazon
Lisa